Patient Safety and Risk Management
Stragen's activities as a pharmaceutical laboratory are carried out within a regulated framework at every stage of a drug's lifecycle, while adhering to latest regulatory requirements (registration, interactions with all EU health authorities, and market access) and quality standards (product compliance, monitoring, supplier and third-party quality management).
In terms of safety, our medications comply with European regulations. All of our medications are serialized and equipped with a tamper-evident system on each box. Our pharmacovigilance system continuously monitor the benefit-risk balance of our medications meeting national and European regulatory requirements.
Certifications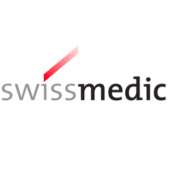 Pharmacovigilance
Our affiliate Stragen Services is 100% specialized in pharmacovigilance and clinical development strategy. Since its creation in 2009, Stragen Services has covered over 100 active substances in more than 10 therapeutic areas.
If you suspect an adverse drug reaction, dosage or administration error, misuse, etc., please contact Stragen's pharmacovigilance department.
Our services
Some of our activities in pharmacovigilance and clinical safety:
Registration/updates in EudraVigilance
Risk management activities including case processing, safety reports, literature review, signal detection activities
Clinical development program definitionand implementation
Quality Control of Pharmacovigilance activities
Medical and scientific support for regulatory submission preparation and planning
Coordination and management of Contract Research Organisations (CROs) for clinical studies
Preparation & maintenance of the company Pharmacovigilance System Master File
Preparation & maintenance of a validated and ICH-E2B compliant safety database